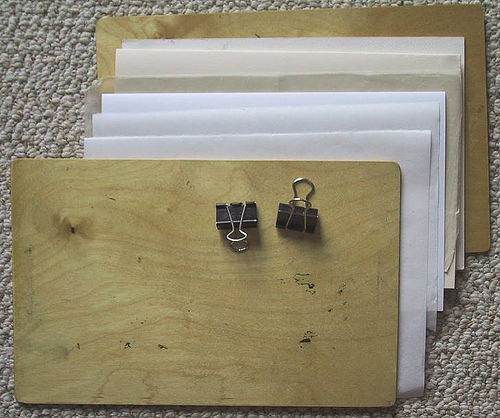 Your are entitled to a free credit report from the government every year from each of the credit reporting bureaus. With three bureaus offering a free report yearly you can monitor your credit for free by spreading out the times you pull your credit.
This type of credit pull is referred to as a "soft pull" and will not effect your credit score.
How it works
This is an example of how you would space out getting your credit reports to monitor your credit.

January (01) – Pull your report from Experian
May (05) – Now, get your report for Equifax
September (09) – Last of all, get your report from TransUnion.
Next year – Start with Experian in January and repeat the process
Automatic Reminders
Because you can't schedule the reports to be sent to you automatically it might be a good idea to have something to remind you. A service that I use regularly is LetterMeLater.com. You can schedule e-mail reminders scheduled to be delivered into the future. A reminder would say "It's time to get your credit report from Equifax." when May 1 arrives.
Where do I start?
You would start my visiting annualcreditreport.com. From their visit the bureau of choice and complete the process. You will see Experian, Equifax, and TransUnion.
Words of Warning
Take care not to get up-sold as you work through each of these bureaus. They they will try to offer you your credit score number and other upgrades. You do not need any of these to complete the process. Read carefully and try to avoid these tricks. By law you are entitled to one credit report a year.