If you have high-speed Internet you might be able to stop paying regular phone bills. Go from paying over a hundred dollars a month to $19.95 a year for unlimited local and long distance calling. I'm not talking about switching to Vonage or any other VOIP service either. These are three very cheap (or free) alternative services that really work.
After trying everything (Skype, MagicJack, and Vonage) I've settled on a VOIP Service called OOMA. It has a funny name but they are unique:
They are linked up directly to your router (so you don't need to have a computer on continually).
They don't have a recurring annual or monthly fee (with exception of the Federal and State fees which is around $5.00/Month.  There is no getting away from that.)
There is a one time hardware purchase fee with NOTHING to buy ever again.
It works with your regular phone.
It's easy to setup and the sound quality is excellent.
They can "Port" your existing phone number (for $40 or so) but they also provide a free number with any setup.
A bundle of other services like call waiting, caller ID, web portal, phone number blocking,
Long distance calling in the United States is all free.   For more information and to see what others are saying Read the Reveiws on Amazon for OOMA
MagicJack.com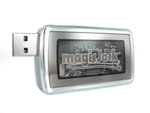 Their slogan is "never pay another phone bill again" and with their service it's true. The total cost for MagicJack the first year is $39.95. That price includes your USB phone jack and the first year of service. Every year after that is $19.95. You get an incoming phone number and unlimited local and long distance calling in the US and Canada. MagicJack also has the ability to use 911 so you can replace your home phone entirely.
Ideas on using the MagicJack:
Use it as your home phone. Using a portable phone with multiple handsets will be ideal. Plug the main phone into the MagicJack on your desktop computer and place the other handsets throughout your house.

Something like this will work. See more phones on Amazon
Use the MagicJack on the road during international business trips. The only issue will be packing an extra phone. The slimmer phones here should work fine: Slimeline Phones on Amazon
Tip — One thing you should check is if MagicJack offers an inbound phone number in your local area. Visit the FAQ page then click on Phone Numbers> What area codes are available> look for an area that will work. If they don't have a local area code for you don't worry. Read further about GrandCentral and it may give you another option to get a local number.
GoogleVoice



This is an incredibly useful service to manage all of your phone calls. It's free and simple to setup. The service allows you to pick a number and use that number as your ONE number. When someone calls you have the option to send that person to your home, business, or cell phone. Because calls are routed through GrandCentral you have the choice to ban callers, assign custom voicemails, and all voicemail is recorded and sent to your email as an mp3. That only scratches the surface on all the features.
How to use Google Voice to your advantage:
If you have T-Mobile or other provider that allows free calls from outside numbers you'll be able to get unlimited inbound calls. Simply add your GrandCentral number to your "Five Fave" list and anyone who calls your GrandCentral number won't be costing you minutes.
If you live away from your home state and you still have a lot of friends and family back home set up a GrandCentral number that's local for them. For example, if your family still lives in Las Vegas and you've moved to New York set up a Las Vegas GrandCentral number. All your friends and family can still call your local Las Vegas number and it will ring your New York phone.
Use GrandCentral and the MagicJack together for ultimate flexibility. It's like putting your phone service on steroids. You get all the features of GrandCentral plus the low cost of MagicJack.
Skype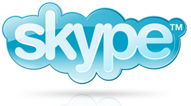 This is a lifesaver for international calling. Calls between all Skype users are always free. Talking to your friends in China, Germany, and the North Pole won't cost you anything as long as you both have Skype installed on your computer. If you don't get the Skype portable phone you will have to talk to people while your sitting at your computer. There are skype phones available that make taking calls easier (because you don't have to be sitting in front of your computer).
Skype has an option to get an incoming phone number for $60/year. For unlimited long distance nationwide you'd need to pay for an outbound line costing $29.95. For a total of $89.95 a year you could have unlimited calling across the United States and really low cost calling internationally. It should be noted that Skype does not have 911 setup so it can't replace your home phone completely.
How to use Skype to full advantage:
If you have a family member or loved one living internationally purchase two Skype phones and call each other and talk for free across the globe.
Skype has excellent quality audio recordings. Use it to record conversations.
Wrapping up
Between these three options you should be able to beat the system and replace your current phone setup and save a lot. If you have any more ideas on saving on phone service please leave a comment.