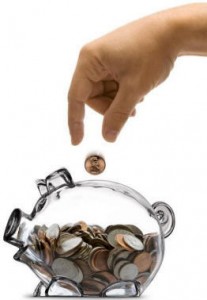 As a baby boomer it is important to plan your financial future now even more so than it was earlier in your life. Baby boomers today are challenged with their retirement planning due to declining pension plans, global economic crises, uncertainty in terms of social security and the rising costs for everything including healthcare. You are also expected to live longer than the generations that preceded you. Here are some factors to consider as you plan your retirement.
Consider who you may have to care for when you reach the age of retirement. You may need to care for your parents, your children or your spouse. Being prepared for unexpected scenarios is very important in terms of your well-being and financial outlook. If you need to care for others, will you be able to continue to work? Here are some tips to help you plan for financial security:
Decide how and when you want to retire
You may want to slowly step away from full time work and consider the option or working part time. There are more and more baby boomers that are choosing to start their own businesses to earn an income and perhaps do something that they have always aspired to do. You will be able to add more time onto your money saving years.
Plan for your own longevity
It should be noted that those people in the fifty plus population who are over the age of eighty five are the most rapid growing age group.  Your generation is living longer than ever before. There is a possibility that your life span may be greater than your wealth span which could leave you with insufficient means to live on. Plan to have an income of at least twenty to thirty years after you retire. You must also consider the fact that you may need healthcare. It is wise to contribute to a retiree healthcare savings plan which will also provide you with some tax advantages. You will have the funds that you need to pay for medical care during your retirement years. Long term personal assistance is not covered by most of these plans. Long term care costs are a very real threat to your financial wellness. You may want to consider long term care insurance to help protect you in the event that you do require long term care.
Look at different options for care solutions for your parent, partner or spouse
You may need to continue making an income instead of staying at home to care for another person. It may be better for you financially to consider hiring someone for care purposes so that you are free to work.
You may be better off to move outside of your home in later years
Although the cost of leaving home to go to a retirement center appears to be more than if you stayed home, this is not always true. You may not be able to care for the home and upkeep and you may need additional supports such as chair lifts or personal assistance that can be thousands of dollars in expenditure.
Getting professional advice can never hurt. Know your options and plan ahead for all scenarios.