The deals on Craigslist are awesome but you have to be quick to get them. Most of the time it would require your fulltime attention to the particular category to find the deal of a lifetime. Not only does that take a lot of time you also might miss things. The deal of a lifetime might be posted in the free section or the garage sale section, where you would never find them. There's a better way to find great deals.
The easier way to find deals is by using RSS feeds. For those who aren't familiar with RSS it stands for Real Simple Syndication. RSS feeds are a way for websites to broadcast when a change has been made. When someone on Craigslist posts an item on Craigslist the RSS feed is updated. If you are subscribed to the RSS feed you'll be notified when that item is posted. The good deals will track you down instead of the other way around.
The two things you'll need are:
1) An RSS feed reading like Google Reader
2) Search terms
The more specific you can get with the search terms the better your results will be. For example, searching for couch isn't going to yield good results. You'll get hundreds of listings for every couch posted. On the other hand, searching for "micro fiber" or "leather couch" will yield more meaningful results.
With that introduction lets get into the nitty-gritty.
Step 1 – Go to your craigslist.org and find your city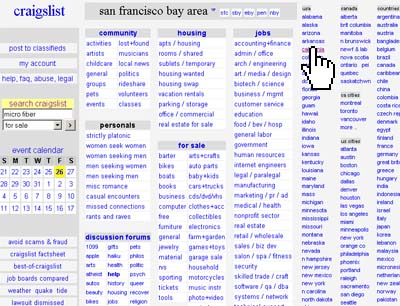 Step 2 – Type in your search terms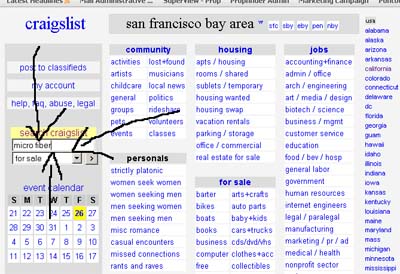 Step 3 – Copy the RSS link at the bottom of the page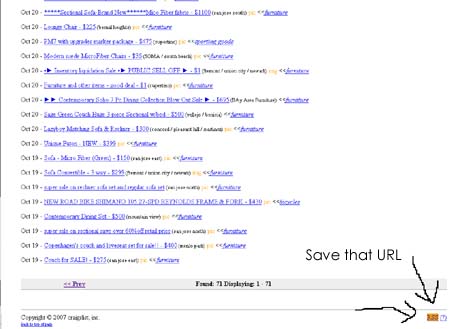 Step 4 – Paste that RSS link into your reader



You will want to add a new feed for every search term (i.e. "micro fiber" "microfiber" "micro couch" ect.)
To have the system work the best try to use keyword search. Even though each page has its own RSS link it wouldn't be effective to get every item from every category. Good luck with this. I've found a lot of great things using this technique.