Download software? That is so 2008. Now you can get things done inside your browser. Most of these tools don't require an account and are completely FREE. If you know of any applications I missed, please leave a comment.
---
Photography & Photoshop Alternatives
---

Sumo Paint
Photoshop Alternative

This is a fully operational photo editor, graphic design, and painting tool. The application works right in your browser without the need to create an account. Most of the features are beyond my skill level. Some of the images people have created are amazing. It doesn't matter if you use Windows, Macintosh or Linux operating systems. All you need is Flash installed in your browser and you're off to the races! It allows you to save in .jpg and .png formats. They also have a downloadable version which is $19. The Pro version comes with a lot of nice bells and whistles (which are probably over my head as well).
Note: Other great photo editors Pheonix by Aviary, SplashUp, PixelMator, rSizr,
---

One-Touch Photo Fixing

This application is like magic. Upload an image, click fix, and presto chango! Your picture looks much better. My wife looked at the example below and asked "Why did they take away her freckles? I like freckles." If you have people in pictures with freckles this thing may clear them away.
Want an alternative to PicTreat? Try Picnik, FotoFlexer
---
Communication
Online Phone Service

If you are familiar with Skype you'll love JAJAH. This IP service is free (in the USA) between account users. No need to install any software. There is no need to be stuck to a computer either. JAJAH connects two existing phones at the local level instead of charging long distance fees.
---

Online Faxing

The free service lets you fax 3 pages with an ad on the coversheet (which they create for you). Upload PDFs, Doc, or Docx files and press send! It's that easy.

TinyChat – Instant Video Chatting

If you like things that 'just work' you'll like this application. Nothing to download. No complicated set-up process. Create your chat room and your mic and webcam take over. You're live video, audio, and text feed are displayed for other members to see (you can turn your video and audio feed on and off). Blocking other users is also an option. Sign in with a TinyChat, Twitter, or Facebook account. The streaming quality is decent. When you create a new chat room it generates an small URL you can email to friends and relatives. As new people enter the room their video shows up just above the chat window. The video area will resize and adapt to the number of users with their webcam on. If you'd like to keep up long distant ties with friends and family this tool would be invaluable.
Note: For easy voice chatting try Voxli.
---

Charts, Diagrams, & Flowcharts

Drag and drop simplicity and power. Create nice looking charts and flow charts to communicate the structures and processes you have in mind. LovelyCharts requires an account creation to start using their software. They require a name and email address. As a free member you get to save one project at a time. It is possible to export as many .jpg and .png charts as you'd like. The graphics that come pre-loaded with this app are professionally designed and charts come out looking high class. This is defiantly one to have in your arsenal.
Note: DrawAnywhere is a nice free tool too. Creately has a nice free edition with no limit on diagrams just space. Need an online whiteboard? Try Twiddla.
Office Suites – Word, Excel, PowerPoint Alternatives
---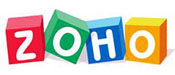 Writer, Sheet, Presentation, & More…

While writing this post I could have just included this one link to Zoho and called it a day. They do everything a freelancer, student, or average user might need. They have a wide range of software solutions from writer, sheet, presentation, wikis, chat, CRM, invoicing and more. They could be your one stop stop for most productivity solutions. Everything they do is online and browser based.
Note: Google Docs is also very good. ThinkFreeOnline lets you open, view, or convert any office document without downloading any software. Writeboard let's you collaborate on a single document for free.
---

Upload & Share PowerPoint Slides

This is a nice way to share your PowerPoint presentations online. In addition to being able to privately share your presentation you can also make it public. Embedding the slide show is the slickest way to publish online. You can record audio on top of each slide show to make a nice presentation/webinar. You will need an account to use the software.
Note: Prezi is a fun web app that changes the way slideshows are displayed.
---
Files & Data Stuff
---

File Conversion
Convert document, image, video, music, and compressed formats. Heck, they even convert between Auto CAD formats. Just about every file format of each type is supported. If you've ever been stuck with an odd file that you can't open or read, this will save you. Using the software doesn't require you to open an account. Although, opening an account lets you convert big files and store them for later.
One more thing, Zamzar can download and make a downloadable video file from YouTube. Good videos die young on YouTube.

Edit & Combine PDF Files Online
Combine, edit, and make PDFs secure. Simply upload your PDF file(s) and PDF Hammer will let you go to work. No need to download or install anything. It works in your browser. Updating the PDFs meta data is also included. Start a new project
---
Personal Finance
---

Personal Finance Software
Track your spending across multiple accounts. Create a budget, view historical trends, and more. Mint is dead simple and free. Don't spend money on personal finance software, mint.com does it for free.
Want another option, try JustThrive.com Their software will help you reach your saving goals. Also try, Wasabe
---
Just for Fun
---

Create & Share Floorplans
Floorplanner is the easiest, quickest, and best looking way to create and share interactive floor plans. Using point-and-click, drag-and-drop tools, you can make your house plan in minutes, and rearrange it as often as you want. Then you can save, send, and print your designs to share them, or place them on your own website.
---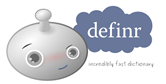 Fast Online Dictionary

This is the fastest best online dictionary. Works just like it should without all the popups and ads on other dictionary sites.
---

Make & Share Custom Fonts
Create, share, and download completely custom fonts. You build your font design with their flash work area. Choose from a number of geometric patterns, shapes, and designs. Don't want to spend the time making a font from scratch? Browse through the library of hundreds of fonts you probably have never seen before.
---

Make Small Images Big
Convert images like JPEGs, GIFs and PNGs to the crisp, clean, scalable vector art of EPS, SVG, and PDF. World class tracing software. Automatically traces over blocky bitmap lines and converts them to smooth vector lines/shapes. Free to try, no account required.
---

Create Scrapbook Pages
Scrapblog's drag-and-drop tool is so easy that everyone can use it. They have a lot of cool 'one click' things that are really fun. You can create and download pages.
---

Paint your Home without Paint
You don't even have to pick up a brush. Paint virtually with Colorjive. We've got thousands of colors to choose from. If you're wondering whether it's a good idea to paint your kitchen red, you can test it with Colorjive.
---
Want more free stuff? Visit our lists of downloadable free essential software.