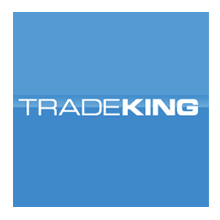 Overall TradeKing Rating

Summary
TradeKing offers the most competitive package compared to all the other online discount brokers. TradeKing's interface is straight forward and easy to use. I've been using them for a few years now and their service is amoung the best I've tried visa vis Zecco, Scottrade, Sharebuilder. If you are looking to make a lot of trades their $4.95 fee per trade is unbeatable. They are also friendly to the beginner trader with $4.95 broker assisted trades, no inactivity fees, and top notch research tools.
I would recommend TradeKing to anyone getting into the market for the first time, seasoned traders, IRA account holders, option and day trader If you look around I'm sure you'll agree that TradeKing has earned all five stars.
Pricing & Fees
It should be noted here that TradeKing offers it's lowest rates to everyone. There is no need to sign up for a special program or make a certain number of trades a year. If you make 1,000 trades or 10 you will get the same low price.
Stock Trading (Market) $4.95
Stock Trading (Limit) $4.95
Broker Assisted Trade $4.95 (Lowest anywhere)
Option Contract $0.65 (Only Zecco beats them at $0.50)
Margin Rates ($0-$49,999) 6.50% ($50K-$249K) 5.50%
Mutual Funds No Load Purchase/Sale $14.95
Bonds $4.95 per bond
Treasuries $24.95 per transaction
Certificates of Deposit (CDs) $24.95 per transaction
Inactivity fee: None
IRA annual fee: None
No Minimum Balance
Stand Out Features
Check Writing – Write checks directly from your account. This is a newer feature that most top end brokers offered to their clients.
Education – Tradeking is one of the best online brokers for education. Free seminars, tutorials, and tons of other material make this a broker you can learn a lot from.
Options – In the last few years TradeKing has really made options trading a bigger part of their business. They have the second bet pricing structure online. (OptionsHouse is the low cost leader).
Customer service – Tradeking has some of the best customer service anywhere online.
Great for beginners – Their software and approach is user friendly and new users won't be overwhelmed by the complexity other companies may reveal. Don't let this fool you, Tradeking is can still provide advanced trading features.
Graphs – They offer 'risk' graphs with each of their option trades so you understand a little better what to expect before you pull the trigger.
Tools & Resources
If in depth reports and research is your thing TradeKing has you covered. Their tools include: Options Pricing Calculator, Probability Calculator, Profit + Loss Calculator, Options and Strategy Scanners, Stock, ETF + Mutual Fund Screeners, Fixed Income, Maxit Tax Manager, AutoTrade, and Extra Hours Trading.
Education includes: Technical Analysis Education,Educational Videos and Webinars, Intelligence Reports, Live Events, & Webinar Instructions.
Research resources include: Market + Company Overview, Watchlists, Up to the second Quotes, Free MarketGrader research, Interactive Charts, Option Chains, Technical Analysis.
TradeKing also has a robust community of active traders that can help or give you ideas on trading.
Customer Service
TradeKings website is easy enough to use and navigate that finding answers is easy as pie. In case you need help you can access their award winning customer service through phone, chat, and email. When I had a question on my account they answered my email within five minutes. The wait time on the phone is less than a minute on most days.
Best of all you can talk to an actual broker and if you need to execute a trade it's still only $4.95
How do they compare?
If you are an old person that likes names like Vanguard or Charles Schwab then I can understand that. But paying 3 to 4 times more for the exact same service? There is no reason for that. In these troubled times our stock portfolio is already taking a hit. Paying all the fees and extra padding other brokers stack on doesn't make much sense.
If you are going for the bear bones best price, Zecco is for you. If you want something in the middle between discount and full service broker TradeKing and Scottrade are great. If you are wanting more specialized option trading I would suggest optionsXpress.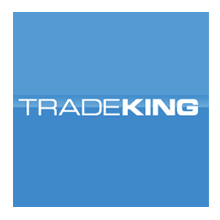 Visit TradeKing