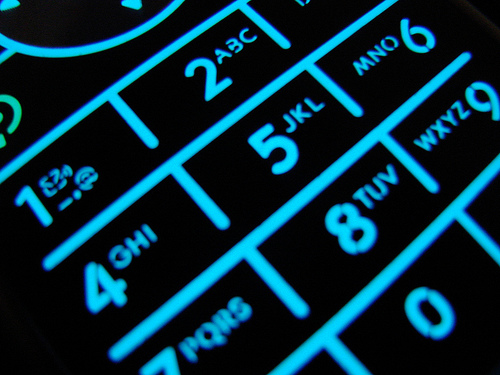 Saving money and time is a big part of frugal living. These free phone services will save both time and money. Regular 411 calls are now $1.00 to $2.00 a pop. And calling a friend to find a phone number can be a pain. Take some time and program these numbers into your phone. These services will help you with directory assistance, information retrieval (stock quotes, directions, game score, etc), help you find your phone, bid on auctions on ebay, write to-do lists, give yourself a reminder in the future, and much more.
1-800-GOOG-411 – Voice Activated 411 Service
If you never got into texting this is a fast way to get the answers you need. Not only will this service look up the name and phone number for free it will also automatically call the person. This is is increadibly easy to use. Watch a video on how it works here.
*Note: This works on every kind of phone, not just cell phones.
Text GOOGLE – Text Information Retrieval
GOOGLE SMS (Text: 466453) – This text service will give you a wide array of information. Directions, weather, stock quotes, show times, and everything in between. Because it is tied to Google's database of knowledge there is almost nothing you can't ask.
1-800-2CHACHA – Voice Activated 411 Service
This is much like GOOG411 but it only works on cell phones. The service is nice but it's hard to beat Google's service.

Text CHA CHA – Text Information Retrieval
Cha Cha (Text: 242 242) – This service is much like GOOGLE. If you're feeling a little crazy and want something different give these guys a try.
Voice to Text Organizer Service
Jott – Write down reminders, appointments, or make a list using Jott. This free service converts the things you're saying into text for later reference. Simply call Jott and it will do all the work for you. This is very handy for the A.D.D. people out there who think about things that need to be done while they're running around.
Lost Cellphone
WheresMyCellPhone.com – For those times you need to find your phone but don't have another phone handy. Enter your phone number in and this free service will call your phone. Hopefully you can find it. This will also work for portable phones at your house. Any number will work.
Emergency Service
112 – Out of range, keypad locked, or traveling internationally won't stop you from getting emergency medical assistance. Just dial 112 and you'll be connected to the nearest emergency service provider.
Bid on eBay Auctions
UnwiredBuyer.com – Bid on 'watched items' in your eBay account from your cell phone. They offer additional auction updates and allow you to practice bidding. That way you won't freeze up when the real deal comes your way.
Unlimited incoming minutes with T-Mobile
Grandcentral.com – Sign up for Grandcentral.com and a T-Mobile 5 Fav plan. When you give out your number use the Grandcentral number. Make the incoming Grandcentral number one of your Favs with T Mobile and you get free incoming minutes.